Blu Monster Print and Media is a full-service, commercial printing company based in London, Ontario serving customers across Canada. As your local printer we offer: Digital Printing, Large Format Printing, Signage and CD/DVD Duplication services. With more than 25 years' experience in the printing industry, we have the knowledge, experience and latest equipment to provide the best solution to meet your communication needs.
Digital Printing
Blu Monster offers many Digital Print solutions. Whether you have a design ready to go or need help to create it, we will work with you to take your vision to print. From Business cards to promotional flyers, post cards, rack cards, posters, greeting cards, tickets, newsletters, books, invoices/NCR and more...
Large Format Printing
Blu Monster offers Large Format Printing/Wide Format Printing: banners (pop up banners, pull up banners, hanging banners), vehicles (vehicle decals, vehicle magnets, vehicle lettering), windows (etched window film, frosted window film), stickers, labels and more...
Signage
Blu Monster offers a variety of indoor/outdoor material (Coroplast, ALU panel and Lexan), size and finishing options from large overhead store signs to small, portable A-frames and more...
CD/DVD
Blu Monster offers replication and duplication of video music or data files to CD or DVD. We provide the media, print on media and custom packaging options.
Why Blu Monster?
We have extensive knowledge and experience in the print and media industry serving both small business and large corporations. We have the latest equipment and materials to produce the highest quality product to communicate your message. We want your experience with us to exceed your expectations from quality product, to affordable price to exceptional service.
Our Company Goals
At Blu Monster, our goal is to ASSIST our customers with options and solutions. Next is to COMMUNICATE with our customers throughout the entire process. And most importantly to EARN THEIR RESPECT and have the honour to work with them again and again.

To exceed our CUSTOMERS' expectations in delivering quality PRINT and MEDIA.
Blu Monster ...
your source for Print and Media
DVD 5 Package–$1350
1000 full colour silk screen on DVD + trap sheet printing 4/0 + black Amaray case + shrink wrap
CD Release Package–$1150
1000 full colour silk screen on CD face + 2 page insert and tray liner printing 4/1 + jewel case + shrink wrap + bar code
CD Package–$1050
1000 full colour silk screen on CD face + 4 colour card board mailer + assembly + shrink wrap
CD Short Run–$350
100 inkjet printed + 2 page insert and tray liner printing 4/1 + jewel case + shrink wrap + bar code
Vehicle Graphics
Price includes installation
*Prices based on cut vinyl only, max 2 colours, price may vary depending on final graphics, window perforation is extra.
Banners
3' x 6' - $130 (Incl. Grommets, Tape)
33.5 x 79 - $190 (Incl. Retractable Stand)
Posters (Large)
Gloss Paper
24" x 48" - $40 each
Posters
11 x 17 Full Colour One Side
100lb coated
100 units - $50
Post Cards / Rack Cards
4 x 6 Full colour two sides
Paper weight - 12pt
500 units - $75
Business Cards - Full Colour
250 units - one side - $25
- two sides - $35
500 units - one side - $35
- two sides - $55
Listen to what our Customers are saying...
Thanks again for the great service. I'll be back!
Just wanted to drop you a line because we received the project and everything looks great. Thanks again for all your great work!!
I'm curious to know how you created such an incredible disc label, it almost looks like offset! It is absolutely beautiful! What are you folks using over there to create a label that looks this good?
I just wanted to let you know how pleased we are with the final product. We know you worked really hard to help us in our timing crisis, and the cd's came out just the way we wanted them. I will certainly recommend you to any band in the area working on a cd. Thank you very much.
Just thought I would drop you a line to let you know that your product and level of service was outstanding! We are very pleased with the outcome.
You have treated me with complete respect, your service has been exceptional and you have been more than courteous to me.
It has been great working with you and will be for a long time to come.
I just want to thank you again for doing such a great job with our album. We are super pleased with the quality, your service and how fast you got our order processed. I'll definitely be coming to you guys for our next album and any future projects we have coming out of our recording studio.
I just saw three - they look great!! Thanks so much for your patience and hard work in meeting our deadline. Here's to many more!
I just wanted to thank you for the excellent service you provided. The CDs look great!
You are always so pleasant to deal with :)!
Proud business
partner with: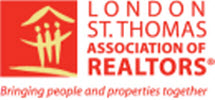 Proud member of: